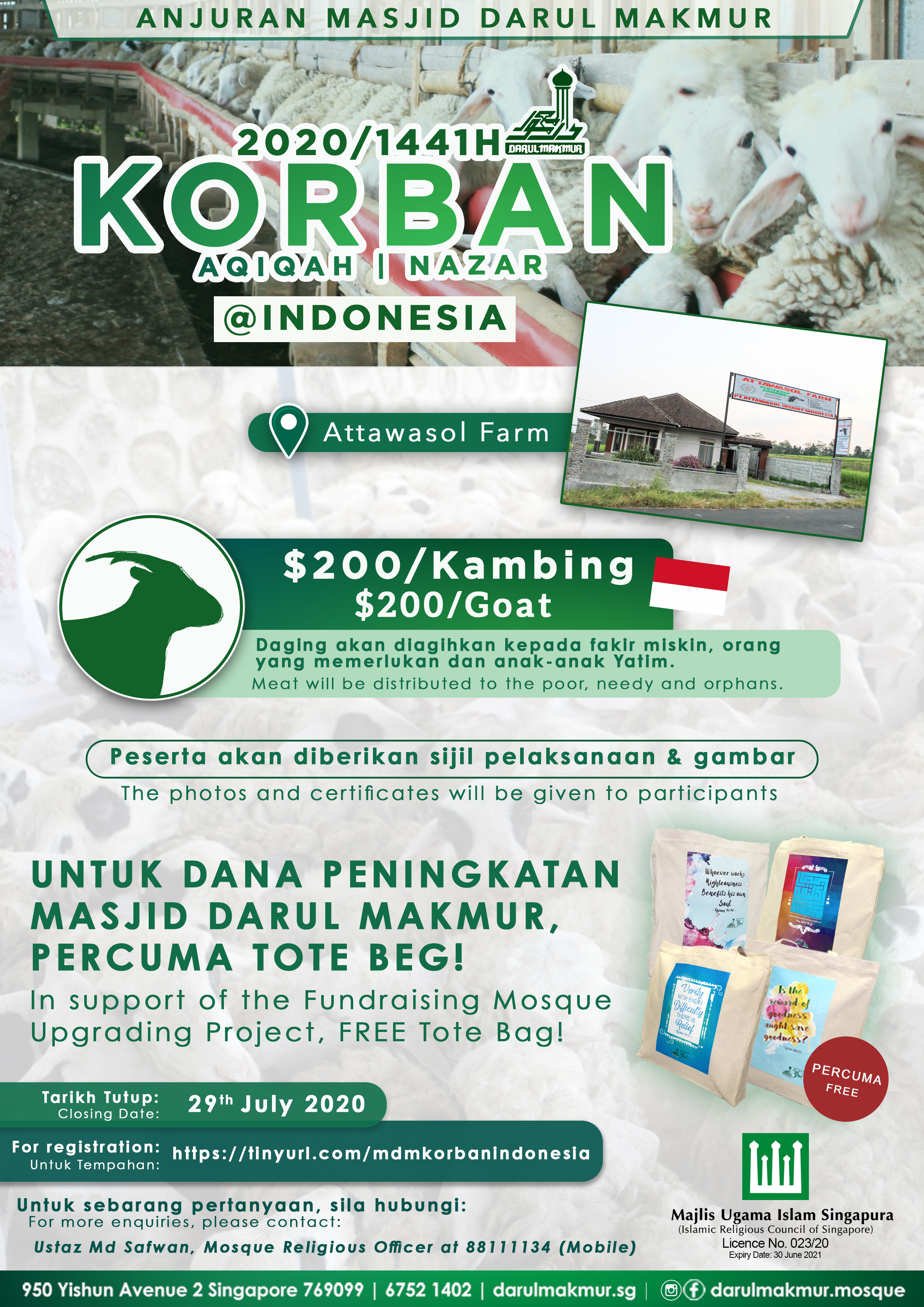 Korban 2020 @Indonesia
Purchase of sheep for Korban 2020 facilitated by Darul Makmur Mosque.
Indonesia:
1. The price per sheep is $200 (Meat will not be brought to Singapore and will be distributed to the poor, needy and orphans in Indonesia.)
2. In support of the Fundraising Mosque Upgrading Project, FREE Tote Bag will be given as token of appreciation for the participants.
Closing Date: Friday, 29th July 2020 (2300hrs)
For any clarification, please contact Ustaz Md Safwan (MRO) at: 88111134 (Mobile).
Jazakumullah khairan!