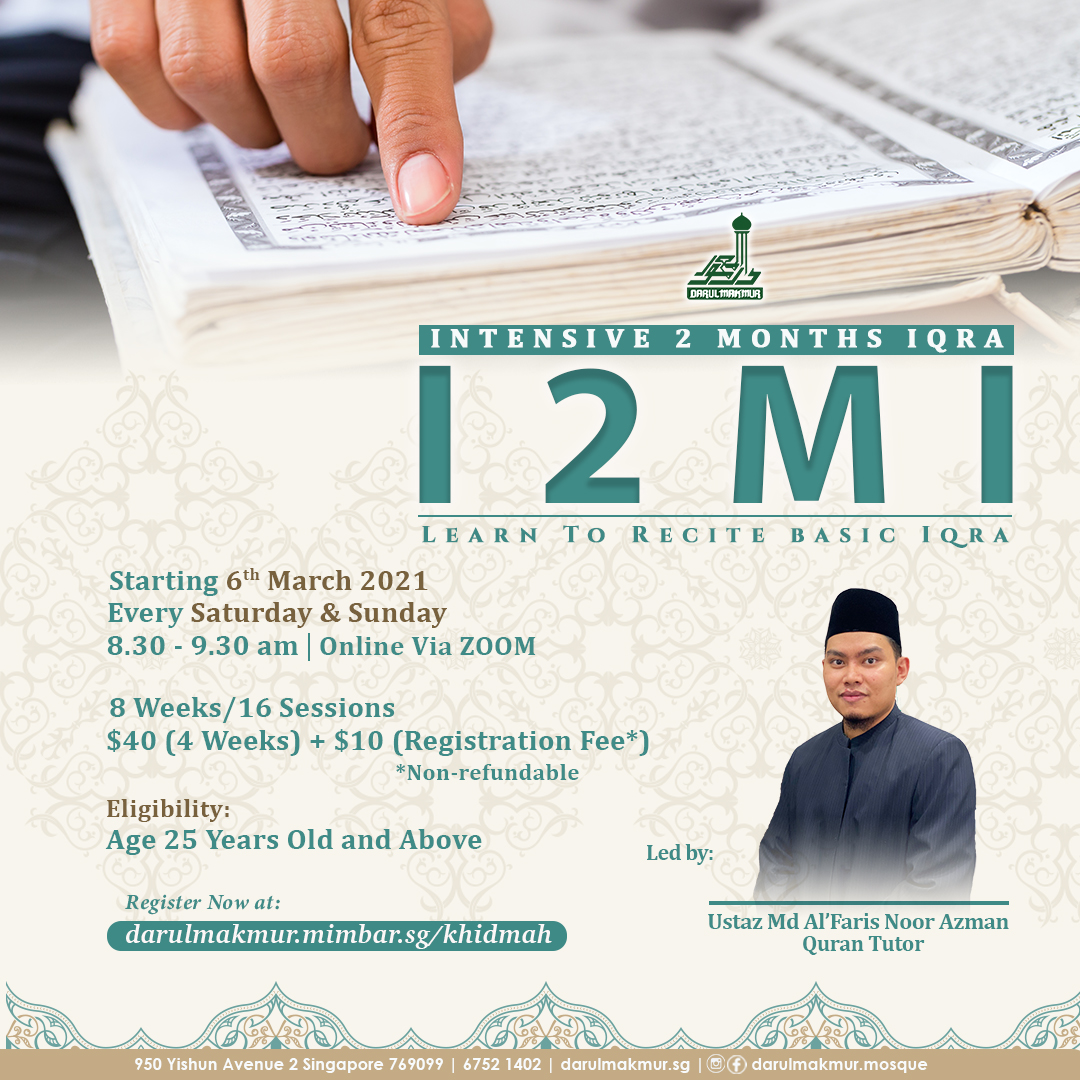 I2MI (Intensive 2 Months Iqra)
If you're keen to learn how to read The Quran but you're unsure of which class suits you best, then Darul Makmur Mosque have just the course for you. An intensive course where we teach the words of Allah for you to learn in 2 months! Suitable for beginners age 25 years and above, it starts on 6 March 2021.
In this course, students will learn how to:
* Recognise Arabic letters; individual and combined letters
* Write in Arabic text
* Differentiate the strokes of Arabic text
Course Level: Beginner – Basic
Duration: 8 weeks for 16 sessions
Language of Delivery: English/Malay
Join this class and take the first step in the fulfilling and rewarding habit of lifelong reading of the Holy Qur'an, InsyaAllah.