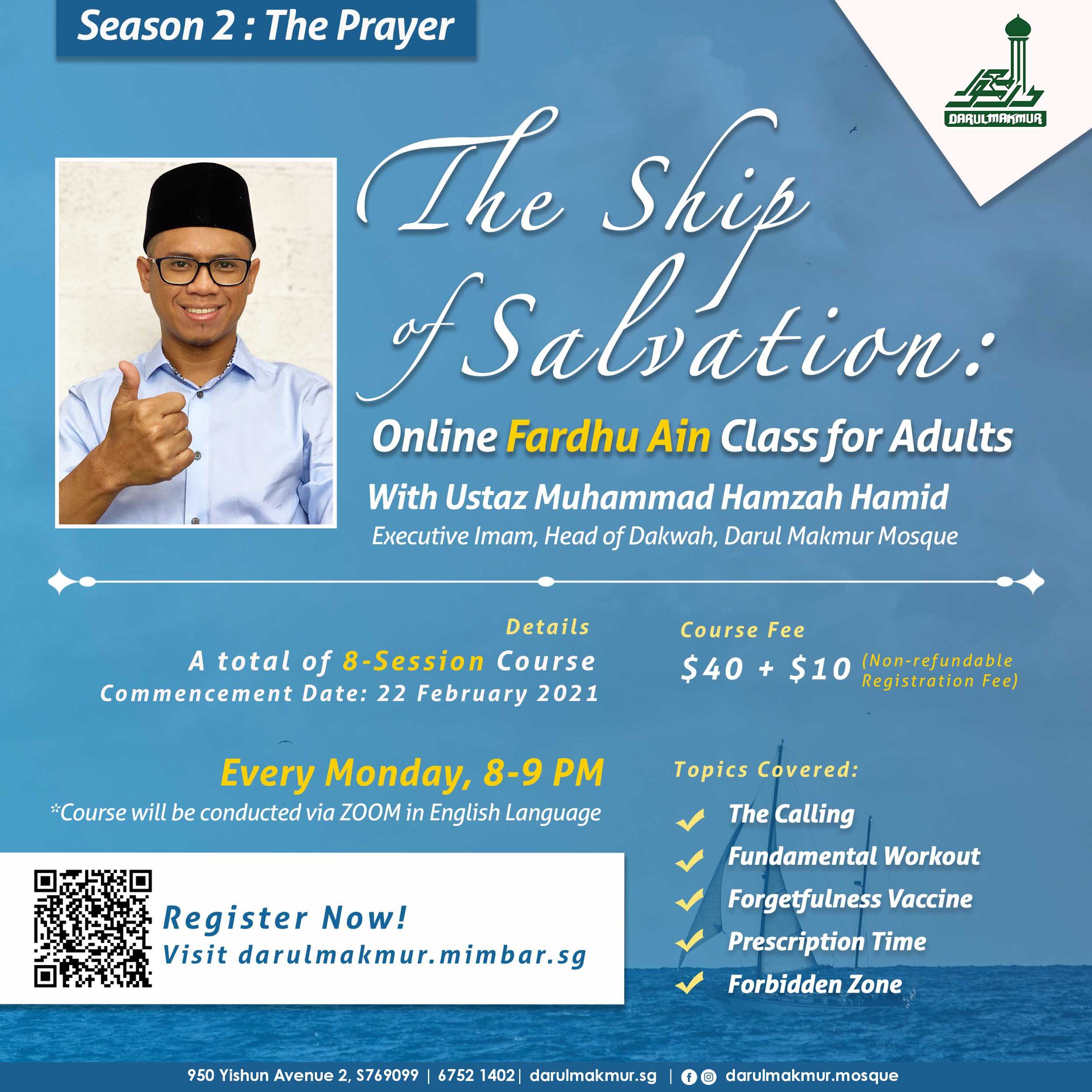 The Ship of Salvation: Online Fardhu Ain Class for Adults (Season 2)
Last season, we learned about purification and touched on prayers.
This new Season will be focused solely on The Prayer, Ustaz Muhammad Hamzah bin Hamid, our Executive Imam and Head of Dakwah Dept, will be speaking about:
– The Calling
– Fundamental Workout
– Forgetfulness Vaccine
– Prescription Time
– Forbidden Zone
Insya Allah, the 101 knowledge of prayers suitable for all levels will be available to you. Learning about the establishment of prayers itself make us appreciate Islam as a holistic religion that covers all aspects of life.
Come to Prayer! Come to Success!
Let us keep our Monday nights occupied with this beneficial course.
Registration is now open! >>