Human Resource Unit | Finance Unit | Reception Unit | Estates & Facilities Unit | Marketing & Communication Unit
The Corporate Development Department manages the Mosque's corporate governance and strategic planning. This department plays an important role in ensuring effective administration, operation and compliance from the various units under its charge. The team in this department provides core support to other departments in the execution of all events and programs.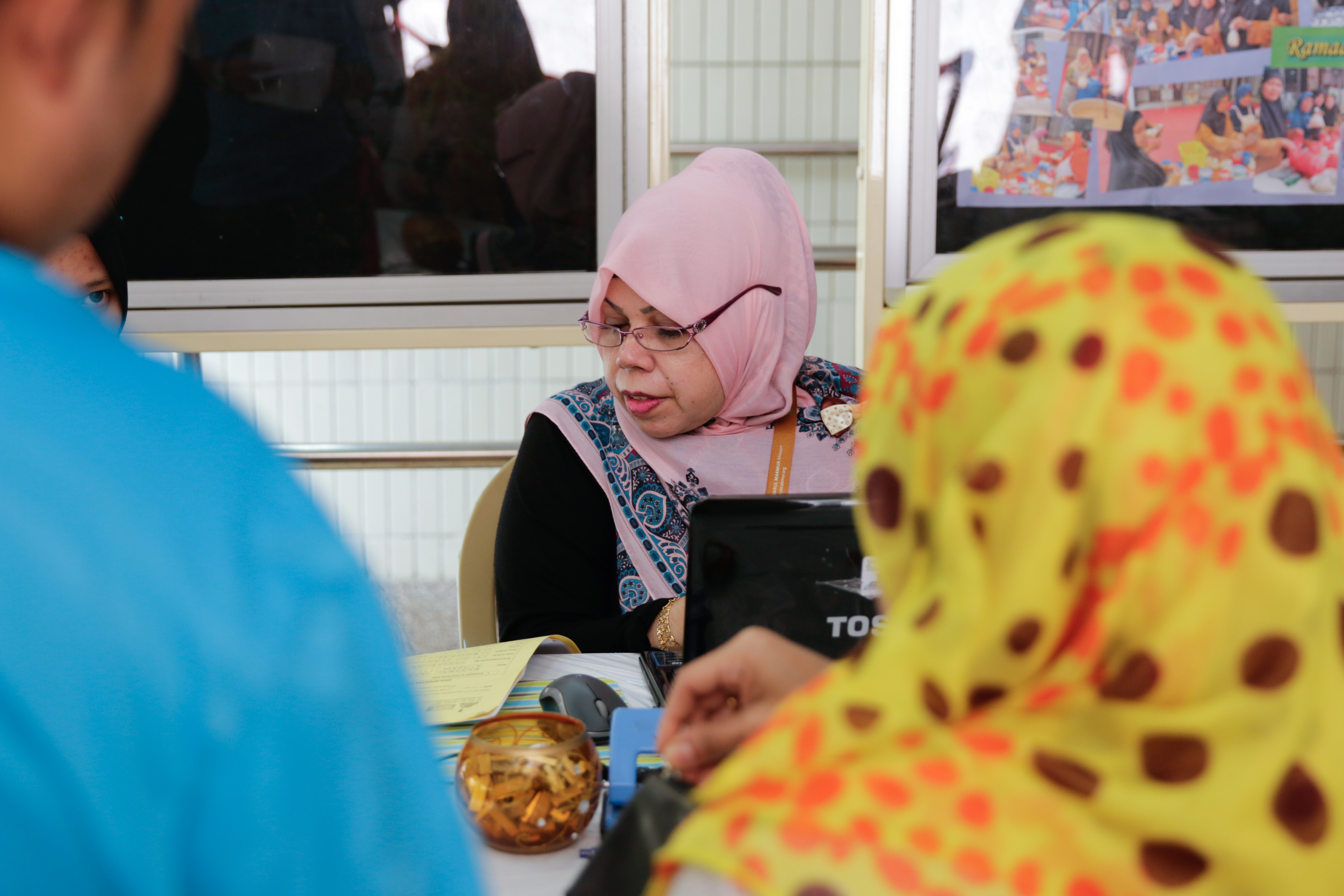 HUMAN RESOURCE UNIT
The people makes the place.  Our people is the most important asset and amanah from Allah swt that we have.  The management is supportive and encourages for all employees to grow with Darul Makmur Mosque.  The performance of individuals working here is largely driven by the work atmosphere or work culture that prevails in their respective roles.  The HR unit is committed to serve the employees effectively.  It continuously strategize on ways to improve on the working conditions as well as looking after employees' welfare.
FINANCE UNIT
The Finance unit is responsible for all the day-to-day transactional accounting for the mosque. It is also responsible for management of the mosque's cashflow and ensuring that there are enough funds to meet the day-to-day payments.  Its role also encompasses the fee management of our madrasah and kindergarten units and ensures our bills are paid on time.  This unit works closely with HODs and Executives to prepare the mosque's budgets and forecasts, and to report back on the progress against these throughout the year.
FRONT DESK OFFICE
When guests arrive at our reception counter, we only have a few minutes to make a great first impression of Darul Makmur Mosque.  Mostly, this responsibility falls in the hands of our front desk officers.  Our friendly officers anticipate guest's needs and serve with a smile – be it for the routine fee collection, zakat payments, Muis grants disbursement or any other transactions.  We ensure that inquiries are attended to with accurate information.
For more details of Muis Grants and Zakat payment call us at 6852 8347.
ESTATES AND FACILITIES UNIT
This unit manages the facilities and the maintenance of the Mosque building and premises. It oversees the logistical needs, contract administration, security and IT, rental of facilities, day-to-day cyclical maintenance as well as repair works and improvements. It ensures operational efficiency and strive to create a safe, cosy and comfortable environment for our staff, visitors and the Jemaah (Congregants).
Maintenance
Checks are done weekly to ensure our facilities are in optimum condition for mosque events, classes and rooms for rental of facilities.  The team in this unit also ensure the Audio & Visual facilities of the mosque is on optimal working condition.  They make sure the prayer call (Azan) is loud and clear, and the TV monitors capturing Friday prayers on live-streaming and events can operate smoothly throughout.
Rental of facilities
Rental of mosque facilities such as the Auditorium (up to 100 seats), the main prayer hall for Marriage Solemnisation ceremonies and even classrooms are available.
For more details: Contact us at 6852 8370.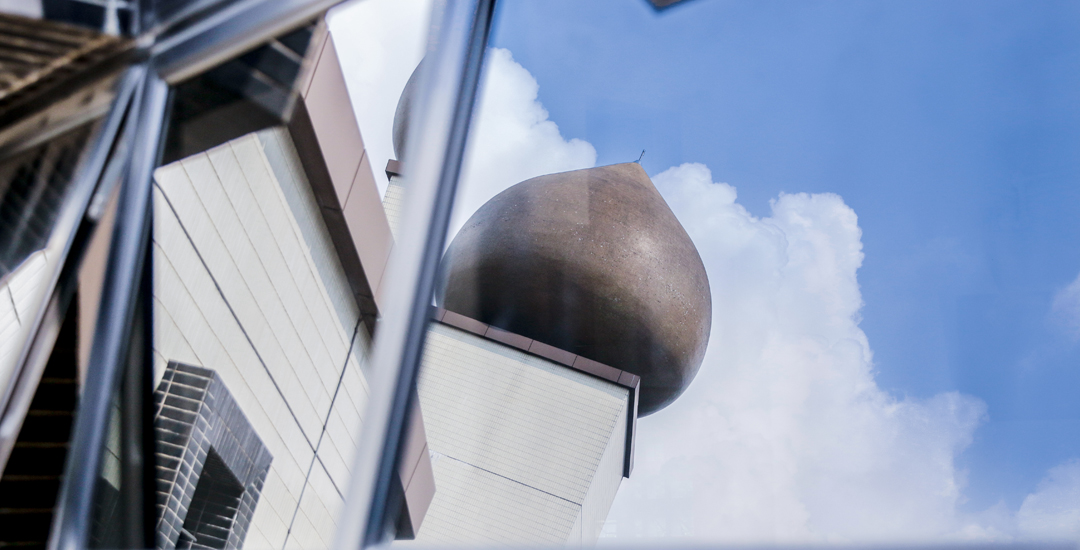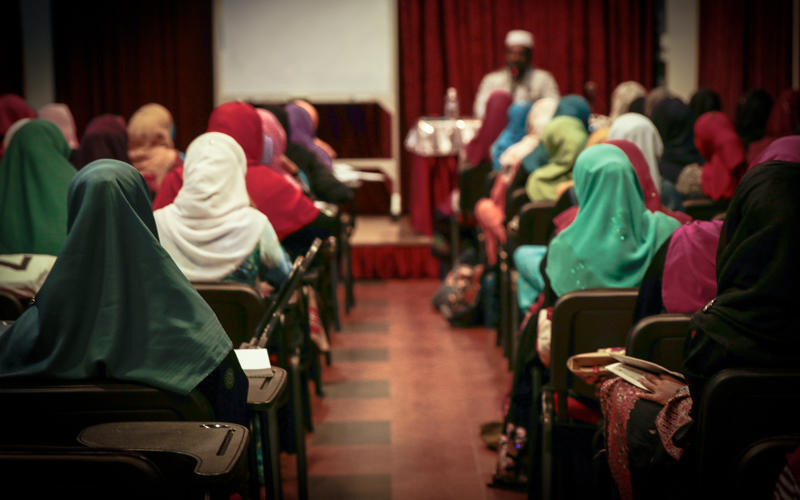 MARKETING AND COMMUNICATION UNIT
The Marketing and Communication (MarComm) Unit manages the publicity for the mosque.  This unit updates information and events on various multimedia platforms such as our noticeboards, Facebook and website.   Publicity on prints such as banners, posters and flyers are also produced by this unit to attract more visitors to join our congregation and events.  It also manages and ensures effective communication between departments.  Working together with the Estate and Facilities Unit, the Marcomm unit provide strong support in up-keeping the environment of the mosque.
Our Marcomm unit administrates the mass SMS services to update and inform our congregators and visitors of Darul Makmur Mosque's latest events and information.
For more details: Contact us at 6852 8370.
Find Us At
Masjid Darul Makmur
950 Yishun Ave 2
Singapore 769099
---
Contact Us Via
Email: korporat@darulmakmur.mosque.org.sg
Phone: +65 6752 1402